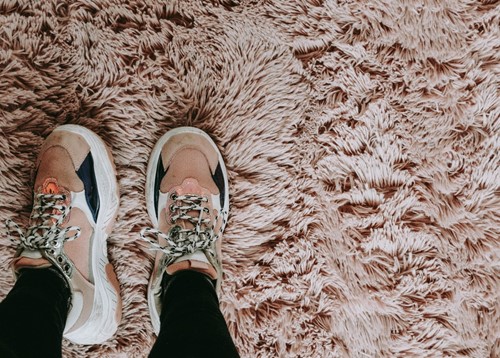 If you are building a new home or renovating your current one, choice of floor covering is a major decision. Going with carpet, wood, laminate or other options in your living spaces makes a significant impact on both the looks and functionality of a space. For homes with multiple levels, stairs are a part of this equation. While some people may opt for carpeting on the stairs, others may wish to avoid it entirely. To help you decide, here are the key pros and cons of carpeting your stairs.
Carpeted Stairs: Pros
Noise Reduction - One of the biggest advantages to carpeted stairs is the noise dampening effect the carpet has. If you have a home with young children or an especially sizable amount of foot traffic, adding carpet might create some needed peace and quiet.
Softer Underfoot - Carpeted stairs are more comfortable to walk on. Even without a pad underneath, carpet provides cushioning on top of hard surfaces like wood or concrete. It also keeps the stairs warmer during cold weather by protecting bare feet from cold surfaces below.
Easy Fix for Purely Functional Stairs - Many homes and buildings have stairs that are purely functional and completely lacking in aesthetic appeal. You can upgrade your purely utilitarian, builder-grade stairs dramatically by adding carpet. Not only will it soften the look of the staircase, it will give you opportunities to add color, pattern and texture to fit your personal style.
Carpeted Stairs: Cons
Slippery - Carpet can make stairs potentially hazardous by making them easier to slip off of. One reason for this is the carpet softens the curve of the stair tread. The hard edges of stair treads help stabilize your feet when traveling up and down a staircase and unfortunately, carpet erases that functionality. Carpet also decreases the depth of the tread by a small amount, which gives you less surface area to stand on.
More Difficult to Clean - Carpet collects dust and dirt more easily than hard surfaces and is also more difficult to clean. The best option for cleaning carpeted stairs is with a hand-held vacuum. Even with the most advanced and convenient models of vacuums on the market, this can make for an uncomfortable and tedious task. If you have pets who shed frequently, you will need to clean the stairs just as often as the other floors in your home.
Wear & Tear - Carpet won't last forever and can even become detached. Low-quality carpet and sloppy installation can mean needing to pay for repairs or complete replacement after only a few years of normal wear and tear.
These are all important factors to consider when deciding whether you want to add carpet to your stairs. If you're building a new home or thinking about renovating your current home, keep these things in mind to help you make the best decision.